| | | |
| --- | --- | --- |
| | | |
| A municipal view of Wuxi | | Xihui Park |
Geography, Resources and Climate
---
Split into halves by the most gorgeous Lake Taihu, Wuxi borders Changzhou to the west and Suzhou to the east. On an alluvial plain of deep sedimentary deposits cut between limestone foothills, the city is crisscrossed by older canals, rivers and lakes. The water surface area occupies about 30% of the city's total land size. There are total 3,100 rivers in its jurisdiction. The highest peak is the Yellow Tower Summit, 612 meters in high, in Yixing city. The Lake Tai occupies 30% of the city's total land. The city is 128 km of a driving distance to Shanghai and 183 km to the Jiangsu provincial capital Nanjing. Wuxi has a subtropical monsoon maritime climate and the weather is mild and humid with four distinct seasons. Average annual rainfall is near 1,000 mm and average temperature is around 15°C with a long frost-free period of 230 days and enough sunshine of 2,000 hours annually.
Jurisdiction
---
Wuxi jurisdiction includes 9 county-level divisions, of which seven are districts, two are cities. The districts are the urban area of Wuxi while the two cities are recently designated as county-level districts being considered as suburbs and governed by the Wuxi city administration. In China's administrative system, the district is a part of a city but is not functionally as important as an independent county or a city.


Area and Population
---
Wuxi has a total area of 4,787 square kilometers and the water surface area occupies about 30% of itsland. The city's population is around 4.5 million. The municipal government is located in Chong'an District.
Economy, Industry and Environment
---
Traditionally, Wuxi was an agricultural center but now this significance has weakened over years, in which the sector now yields only 2% of total GDP. The new trend of the sector is toward the eco-balance agriculture. Industrial sectors including textile and manufacturing, plus recent added high-tech industries, have greatly increase the city capacity of economy. The city's economic development is ranked at the 9th amid all 659 Chinese cities in recent national rankings. Eight new industrial parks, including Wuxi National High-Tech Development Zone, Wuxi-Singapore Industrial Park and Lake Taihu National Tourist Resort Zone, have been established since earlier 1990s and have brought hundred millions of funds to the city. Economic growth and environmental conservation have always seemed like two different approaches. Many investment projects along banks of the Lake Tai have became significant in environment pollution. In the summer of 2007, the blooms of blue-green algae have disrupted water supplies and forced as many as 5 million people to rely on bottled water. As the city is becoming a center for manufacturing and high technology, the breakout and pollution are seriously damaging the city's reputation, a popular tourist attraction site in the East of China. The local government has already drafted a protection plan for the lake and its surrounding area. Totally, there will be $50 billion USD to spend to deal with the problem and there will be lots of shutdowns, bans and relocations for those polluters in the coming years.
Transportation and Tourism
---
Wuxi is located between Suzhou and Nanjing and all road traffics, connecting two metropolitans, pass the city, 124 km to Shanghai and close to 150 km to Nanjing. The railway, Jinghu Railway (Nanjing-Shanghai), passes the city and the Wuxi Railway Station is among the busiest passenger stations in China, having more than 100 trains stopping daily. T-Trains take about an hour to Shanghai and less than an hour to Nanjing. Wuxi is also linked by several highways/expressways, including the Huning (Shanghai-Nanjing) Expressway, Yangtze Riverine Expressway. The new Wuxi outer ring expressway connects the peripheral county-level cities of Yixing and Jiangyin. Wuxi is filled with major bodies of water, including old canals, rivers and lakes. The city's waterway is one of the most convenient means of transportation for locals, travelers and cargo. These rivers and canals link its water towns, neighbor cities and Suzhou Port. Wuxi has its own airport, the Wuxi Shuofang Airport for its air passage. The convenient location makes the city a wonderful metropolis to share either Shanghai Hongqiao and Pudong international airports or Nanjing Lukou International Airport. The city is one of China's most popular tourist destinations with historical and cultural significance. It provides more than 200 tourist sites, including its classical gardens, parks, temples, lakes, and more. Each year, millions of tourists travel in Wuxi including its tour and sightseeing destinations Lake Taihu.
Education
---
Wuxi is the city for a well-know high learning institution, the Southern Yangtze University, and this university is selected by China' Project 211. Other higher learning institutions include: Jiangnan College, Wuxi university of Light Industry and Wuxi nanyang Vocational & Technical College. The Southern Yangtze University (SYTU) is one of China's prestigious universities listed on the national Project 211. The university was founded in 1902 under the name of San Jiang Normal School, the same cultural origin, in which two top universities in China, Nanjing University and Southeast University, are eventually developed. SYTU functions under the direction of the State Ministry of Education. Wuxi has well instituted compulsory primary education system, nearly 99 percent of school-age children are enrolled in schools. The secondary schools including high schools achieve a significant graduate rate.
Culture and Folklore
---
Wuxi Clay Figurines and Yixing Teapot are the most well-known folklore handcrafts and are the best traveling gifts for your family and friends. Located in the suburb of the city, the Wuxi Folklore Village is a favorate tourist destination, occupying an area of 25 kilometers. The 1,300-meter-long museum includes art works, cultural relics and gardens, reflecting the folklore, culture and history of the Wu era.
Notable Personage
---
Born, raised or lived in Wuxi, many notable people have been Wuxi's most valuable treasures. Gu Kaizhi and Xu Beihong, two of the best painters known in Chinese history, were both born in Wuxi, and many of their paintings are preserved in various museums and value millions. There are other celebrities, including Xu Xiake, Hua Yanjun and Qian Zhongshu, the well-known adventurer, musician, and writer, leaving their fantastic legends and works to not just the city but also the nation.
---
Back to home page
Advertisement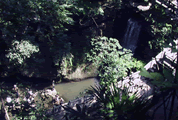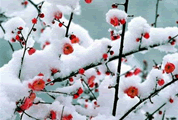 Advertise
Web Services
Live Poll
---